Isandlwana accommodation - Exquisite Luxury with historic relevance
Indulge in a rejuvenating retreat of the soul in an exquisite Isandlwana Lodge king suite.
Isandlwana Accommodation
Understated elegance and superior comfort
Isandlwana Lodge's twelve spacious suites accommodate intrepid travellers in classic style and flawless comfort. Enjoy the utter tranquillity of the Isandlwana valley from your home-away-from-home, built snugly into the protective shadow of Nyoni Rock's rugged cliff faces.
Isandlwana Accommodation
A room with a view
Each luxurious suite enjoys magnificent views of a sleepy rural village at the foot of the
mountain and the historical Isandlwana battlefields just beyond. Fitted with every modern comfort, Isandlwana's accommodations provide a refreshing sense of rest and rejuvenation from the bustle of modern-day life.
escape the worries of the world
Isandlwana Lodge Facilities
Guests of Isandlwana Lodge enjoy access to all of the lodge's superior facilities, and the chance
to fully escape the worries of the world.
Fully Stocked Bar & Dining Room
Enjoy award-winning wines and local blends paired with decadent dining, surrounded by the quiet ambience that defines Isandlwana. Don't want to miss the game? We've got a TV in the
bar, with a full DSTV bouquet for all your TV entertainment and sports-viewing needs.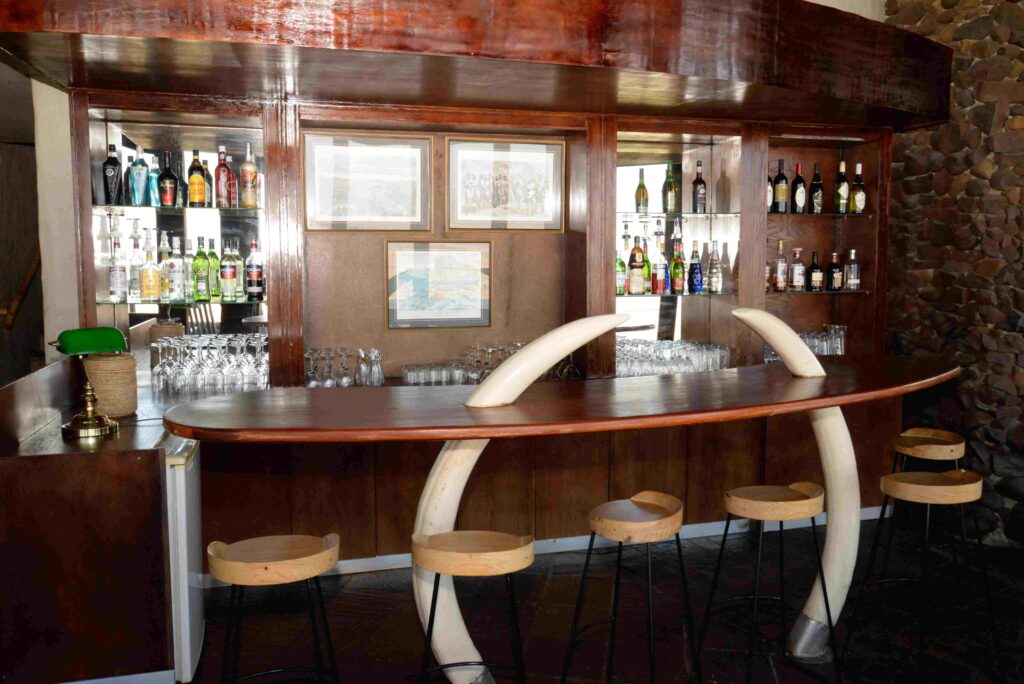 Make yourself at home! Double-volume grandeur and tasteful attention to detail ensure total comfort, made complete by personal, caring service. Retreat to a cosy upstairs library and immerse yourself in worlds of literary fact or fiction, or take in the Kwa-Zulu Natal vistas from
window-side couches.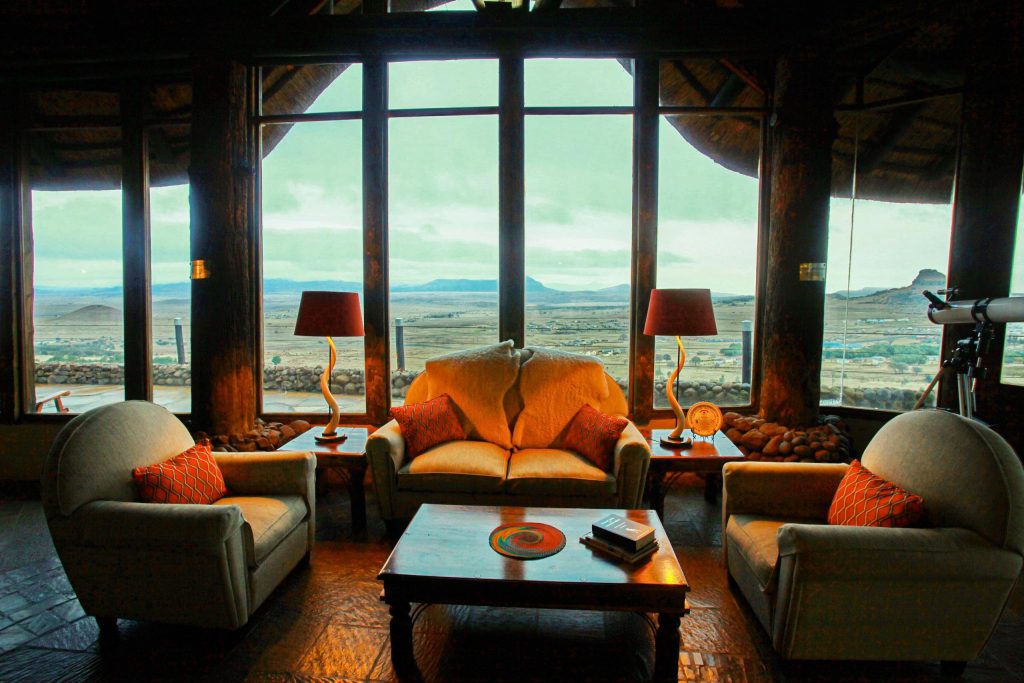 Executive Boardroom & Private Rooftop Deck
Our Isandlwana accommodation allows for up to twelve single executives (or executives sharing with partners) and can host boardroom meetings and breakaway sessions in an enclosed upstairs conference room. The boardroom's exclusive rooftop deck makes for magical private sundowners and starlit summer dinners!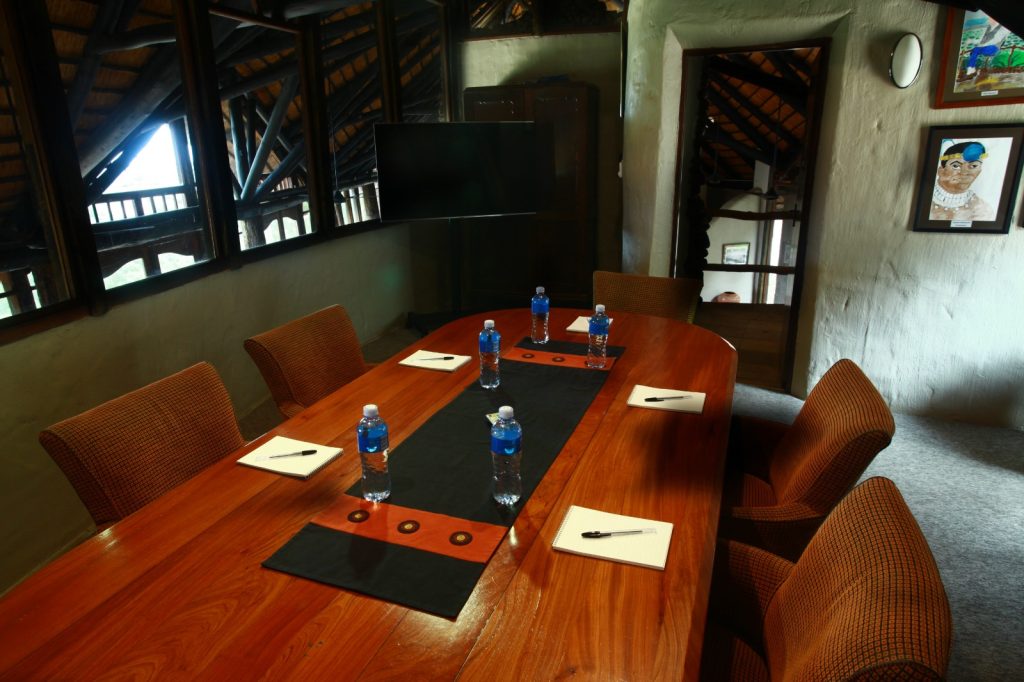 Hot summer days in Zululand are best spent in the crystalline cool waters of Isandlwana Lodge's private swimming pool. Relax with refreshments on a poolside recliner and soak up the African sunshine between invigorating dips in the recently-revamped pool – a wonderful pass-time for families, couples and friends.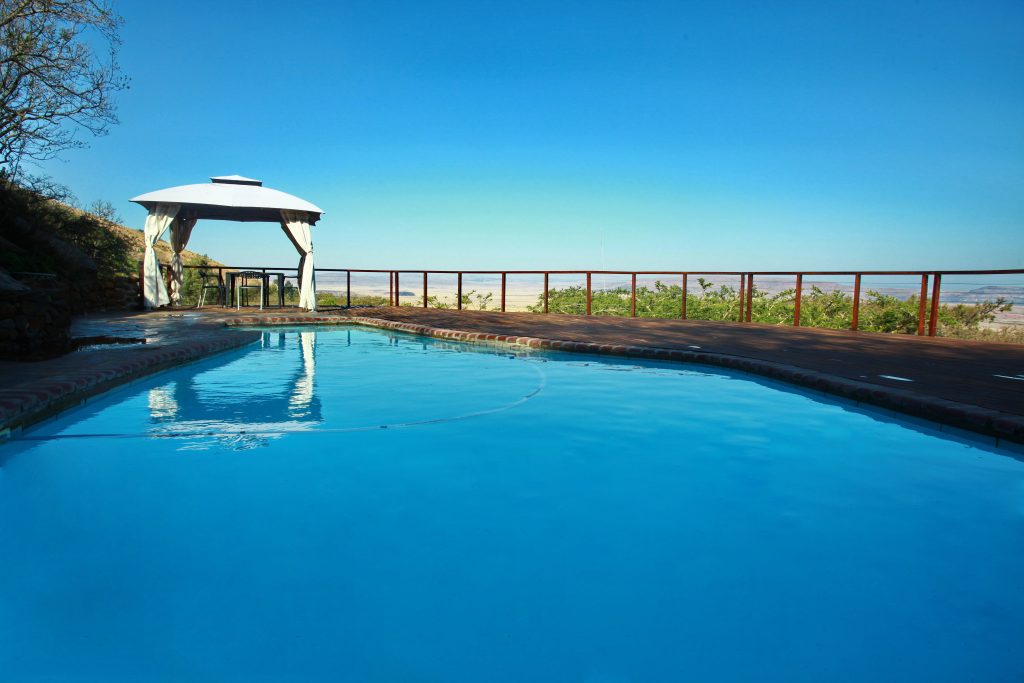 Wrap-around Terraces with Panoramic Views
Sunset at Isandlwana is a spellbinding time of day. Bid farewell to a day of African exploration on expansive decks with magnificent, panoramic views. Listen to the distant lowing of rural cattle and the chirrup of nesting birds as the sun dips behind the horizon in a brilliant display of
colour.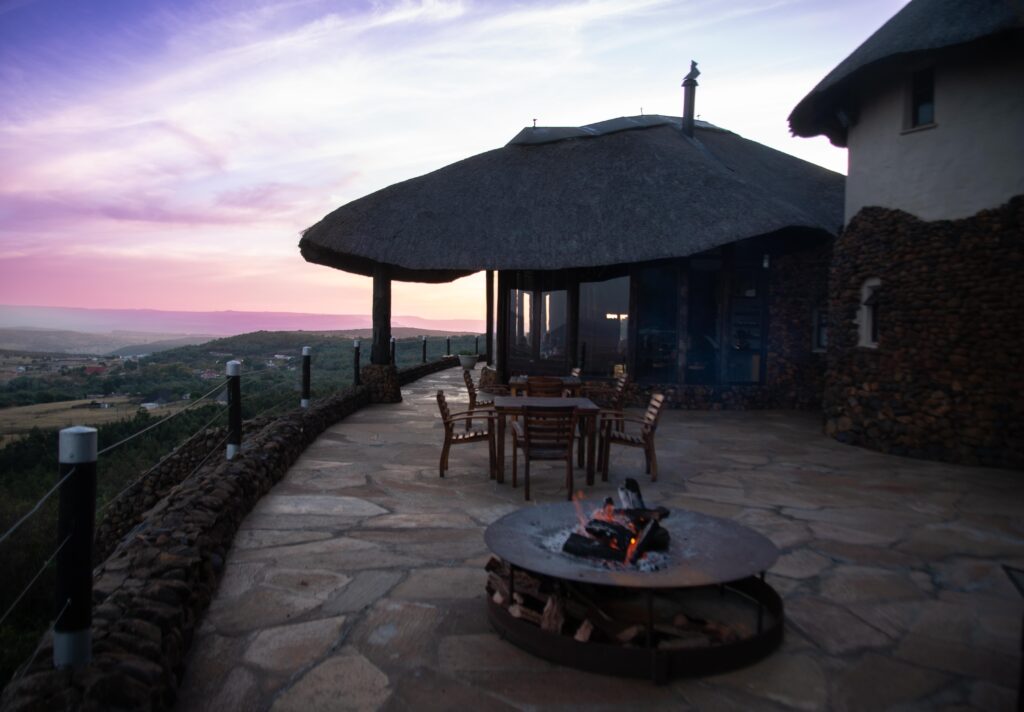 Isandlwana Spa – Coming Soon
It's time to let go, at Isandlwana's boutique spa and gym. Allow yourself to be energised by the fresh countryside air as you test your endurance with your own personal workout, or choose
from a selection of beauty and body treatments to help you feel brand-new. Our trained therapists are always nearby.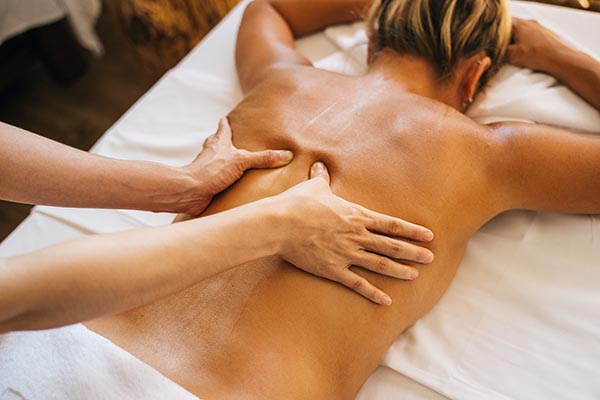 Isandlwana Accommodation - Discover the spirit of Zululand
Isandlwana Accommodation – Experience service with soul, enjoy spectacular scenery and explore a bygone era at Isandlwana Lodge.
AN ECO-FRIENDLY ESCAPE
We care about the environment
At Isandlwana Lodge, we're committed to looking after the earth and have already taken huge
strides toward our ultimate goal of obtaining Green Leaf status.
a tour back in time
Guided tours for the explorer
The Isandlwana landscape will entice you to visit and pay homage to one of South Africa's most iconic battles – the 1879 clash between the encroaching British regiment and a formidable Zulu impi force.
Visit the Isandlwana Museum, take a guided tour of the Isandlwana battlefield, and embark on many tours to surrounding battle sites, learning how these events played a role in shaping Zululand as we know it today.